Setting Up Your Default Post Processor
This article describes how to set your Machine / Post Processor as a default in the software. Once set, the machine should automatically be selected when starting a new job.
Step-by-Step
1.  Right click on CAM Defaults, which can be found at the top of your CAM Tree.
2.  Left click on "Current Settings".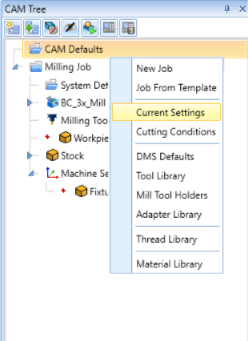 3.  In the 'Machine Parameters' page click on the drop-down box next to "Make"
4.  Select the machine that will be connected to the default post
5.  If this is the primary machine that you want to use for a Job Type (ie. Mill, Lathe, etc.) then click 'Save as a Default' shown below. (One default machine can be saved for each job type)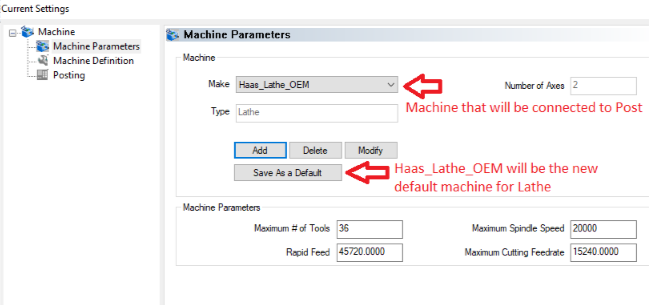 6.  Now Click onto the Posting tab on the left side of the current settings window
7.  Left click on "select" under Post Processor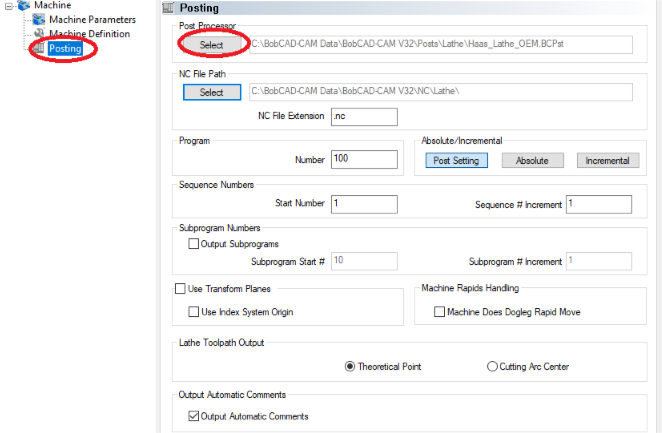 8.  Select the post that you want to be tied in with your machine, then click "Open", and select OK.
NOTE: Changing your default post processor in CAM defaults effects New Jobs. To change the machine in an existing job, the user will need to reselect the machine under the job they are working in.
If you need further assistance, please contact our support team at (727) 489 – 0003 or [email protected]