New to BobCAD-CAM?
Get setup quickly, easily and accelerate your learning curve here!
Introducing LaunchPad by BobCAD-CAM
If you are just getting started in CAD/CAM or a 20+ year veteran, LaunchPad is where you come to advance your skills and knowledge to the next level!
Knowledge Base
Over 100+ Expert-curated articles at your fingertips.
The NEW and IMPROVED BobCAD Live page!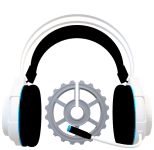 Technical Support
Technical Support Resources Include:
Software Updates
Request a tech support ticket
Knowledge Base Articles
FAQs Page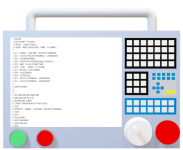 Posting Resources
Post-Processor Resources Include:
Download Post-Processor
Request Post-Processor Modification
Request Post-Processor Creation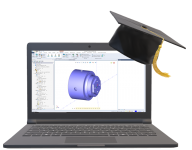 Training Resources
The Training Resources Include:
Recorded Virtual Training Events
Schedules for Live Virtual Training events
Training Professor Videos
Didn't find a solution?
Loaded with awesome features like Documentation, Knowledgebase, Forum & more!
Select your Plan
Documentation, Knowledgebase, Forum & more!
Standard Support
For Perpetual License Customers Only
Unlimited Email Support***
Unlimited Phone Support***
Remote Screen Share Assistance***
Basic post processor modifications by Technical Support staff***
***Services available during EST based business hours
Buy Now
What People Say
We care about your opinion
"Would recommend because it is a program that allows a small shop with a single machine to turn out parts you would think only a big-time high tech company could produce, yet robust enough for the actual big-time high tech company."
V33 - Mill 4 Axis Standard, Mill 3 Axis Pro, BobART User
"Excellent product support and software is easy to use."
V33 - Mill 3 Axis Pro, BobART User
"Tech support is exceptional and the software is great"
V33 - Mill 3 Axis Pro User
"It will do everything you ask it to."
V33 - Mill 3 Axis Pro, Lathe User
"Customer service is great. There are a lot of online videos and resources such as Bobcad after dark. "
BobCAM V9 - Mill 4 Axis Pro, Lathe User
"BobCAD works well and the support is priceless. I have been with BobCad since V21."
V33 - Mill 3 Axis Pro, BobART User
"Excellent cam product that doesn't rely on cloud connectivity to work. I have been using Fusion360 off and on for the past few years but having instances where I can't login due to not having internet access was a major turning point pushing my focus back to BobCAD-CAM and being honest I prefer the CAM within BobCAD to Fusion. "
V30 - Mill 3 Axis Premium User
"In my experience BOBCAD CAM is a very friendly, easy to use and adaptable to many manufacture milling machine, on my side I don't have anything negative about this software and I love it."
V27 - Mill 3 Axis Standard User
"BobCAD-CAM is a cost effective and powerful tool that I use to make parts on lasers, routers, and 3d printers. They have great customer service and training. "
V33 - Mill 3 Axis Pro, BobART User
"I really like having the support when you call. And talk to someone in the USA."
V30 - Mill Express, Lathe, BobART User
"During the past 50+ years I have dealt with several unrelated software companies. BobCAD has the best support I have ever seen. "
V33 - Mill 3x Pro, Lathe, BobART User
"The service has been top notch and all of our questions and issues have been answered or resolved in a timely manner. Software is easy to install and use."
V33 - Mill 4 Axis Pro, WireEDM User