Select Layer(s) dialog
The Select Layer dialog has been updated to the Select Layer(s) dialog to provide all layer information, sorting options, and the ability to select multiple layers for the first time! We've always offered a basic dialog to provide a means to select all geometry on a particular layer at once, but the dialog only provided the layer name, and could only allow one layer to be chosen for geometry selection. In this release, the new dialog displays all data on the layers, allows you to sort by ID, Group name, or Layer name, and even allows for the selection of multiple layers! Just click the check boxes, or use the standard Ctrl, Shift keyboard modifiers, to select each layer whose geometry you want to be selected, and click OK!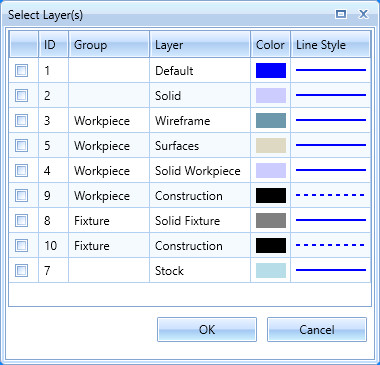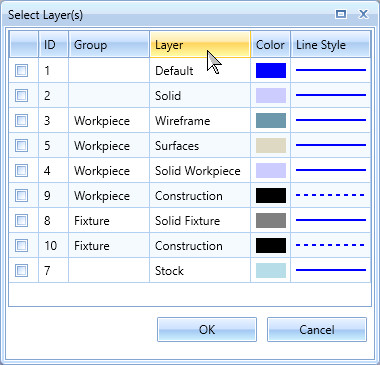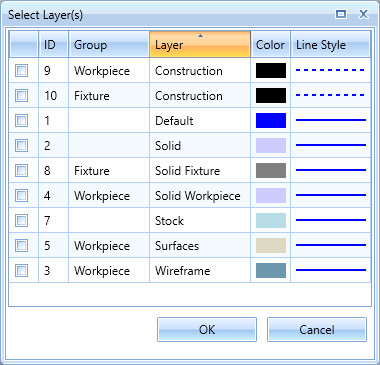 Duplicate Layer Name
In this version we've put our faith in you and decided to believe you must know what you're doing when using duplicate names on layers and groups in your Layer Manager. In older versions duplicate names were completely prevented, while in our last version we allowed exceptions if the originally named layer was placed in a group. Now, we've removed all naming restrictions to let you organize your layers as you see fit.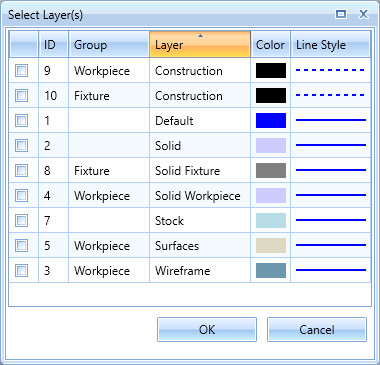 To see a full list of What's New in BobCAD-CAM V35, navigate HERE
If you need further assistance, please contact our support team at (727) 489 – 0003 or [email protected]