Performing an Undercut in Mill 2 Axis When Using a T-Cutter
This article will show how to create an undercut toolpath using a T-Cutter and the 2x Profile Feature.
Step-by-Step
Pic. 1 - Example Undercut Part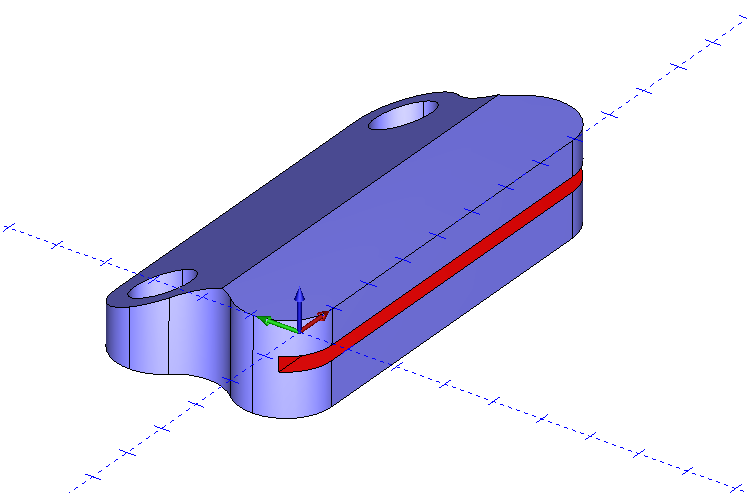 1. Right click on the CAM Tree's Machine Setup and select Mill 2 Axis
2. Left Click on the Select Geometry and select the bottom edge of the inside of the undercut
3. Click on the box under Pick Top and select the top portion of the undercut
4. Click on the box under Pick Bottom and select the bottom portion of the undercut and hit OK
Pic. 2 - Setting Up the Undercut Feature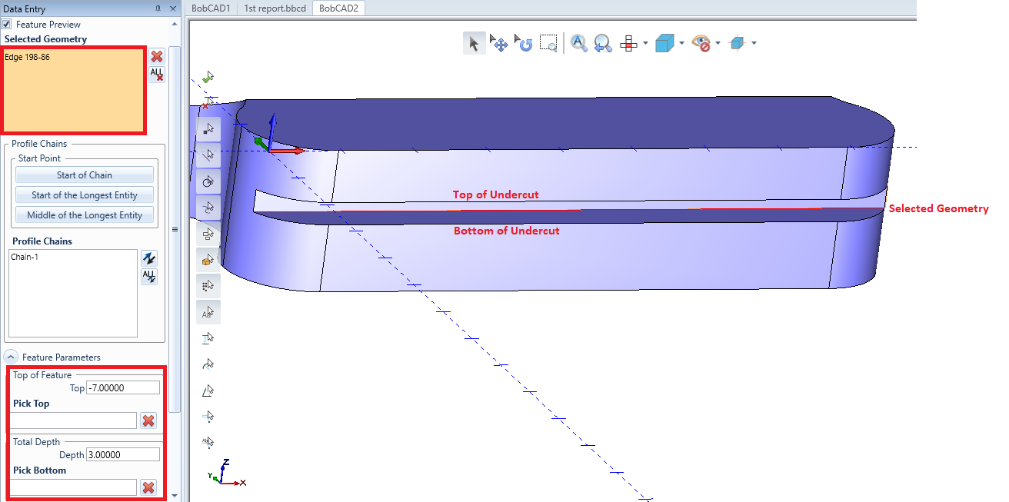 5. In the Machining Strategy tab, choose a profile rough or profile finish.
6. In the Profile Rough's or Finish's Tooling page go into the Tool Crib, select the T-Cutter tooling category, hit Add from Tool Library, select the desired T-Cutter, and hit OK twice.
7. If the undercut will require multiple depth passes then go to the Parameters Tab, and click on Multiple Steps.
8. Next select the Defined depth and call out the thickness of you tool as your Depth of Cut.
9. After this point go to the Leads Tab and select a lead that is appropriate so that the tool doesn't plunge into the undercut. (Typical leads are parallel with at least half the diameter in length)
Pic. 3 - Setting Up the Depth of the Undercut Feature

10. Hit the Compute button
If you need further assistance, please contact our support team at (727) 489 – 0003 or [email protected]