Previous versions of BobCAD would only allow you to enable a single coolant option per operation which was fine for most of our customers. However, many machines these days have multiple coolant options that can be enabled at once and every manufacturer likes to handle their own and of codes a little differently! Now instead of having to work with the posting department to build you custom posting dialogs in the operations, BobCAD now natively supports up to 10 coolant on and off codes to be optionally used.
Please note that some quick modifications to your existing post processor will be needed to add this new functionality.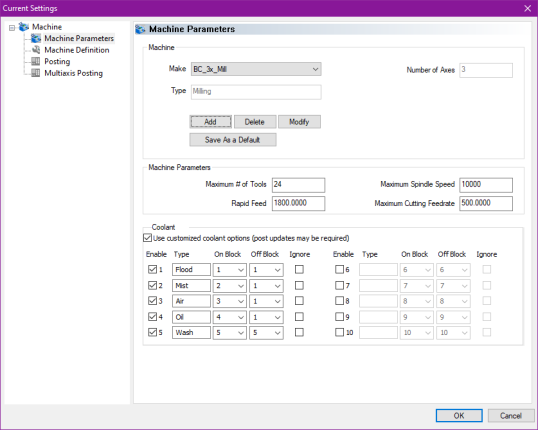 Once set, a single coolant option, or a combination of these coolant options, can be turned on by launching the Coolant dialog from operations tool page.

If you need further assistance, please contact our support team at (727) 489 – 0003 or [email protected]