V34: Layer Manager Updates
The Layer Manager now has a bunch of handy new options to make organization a breeze:
Groups
Modify to Current Layer
Show only this Layer
Select Layer Geometry
When we added Group folders to our CAM Tree, customers were ecstatic! Finally, you could use folders, and subfolders to help organize your tree quickly and easily. Now, with our new BobCAD-CAM V34 release we offer those same Groups, and even more to the Layer manager! The Modify to current layer option has been added to the quick access menu of the Layer Manager to quickly move selected items to the active later. You can now right-click on a specific layer to automatically select all geometry at once. And a brand-new feature allows you to right-click a layer and select Show only this layer to automatically hide all other layers.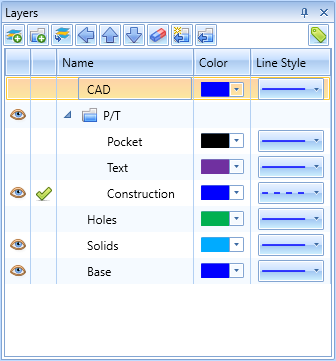 If you need further assistance, please contact our support team at (727) 489 – 0003 or [email protected]