Enable / Disable:
Snap Points, Construction Lines, Views to active UCS, Fly Outs
Step-by-Step 
1. A toggle to turn off the snap points, Construction Lines, View to Active UCS, and Fly Outs can all be found at the bottom right corner of the home page of BobCAD.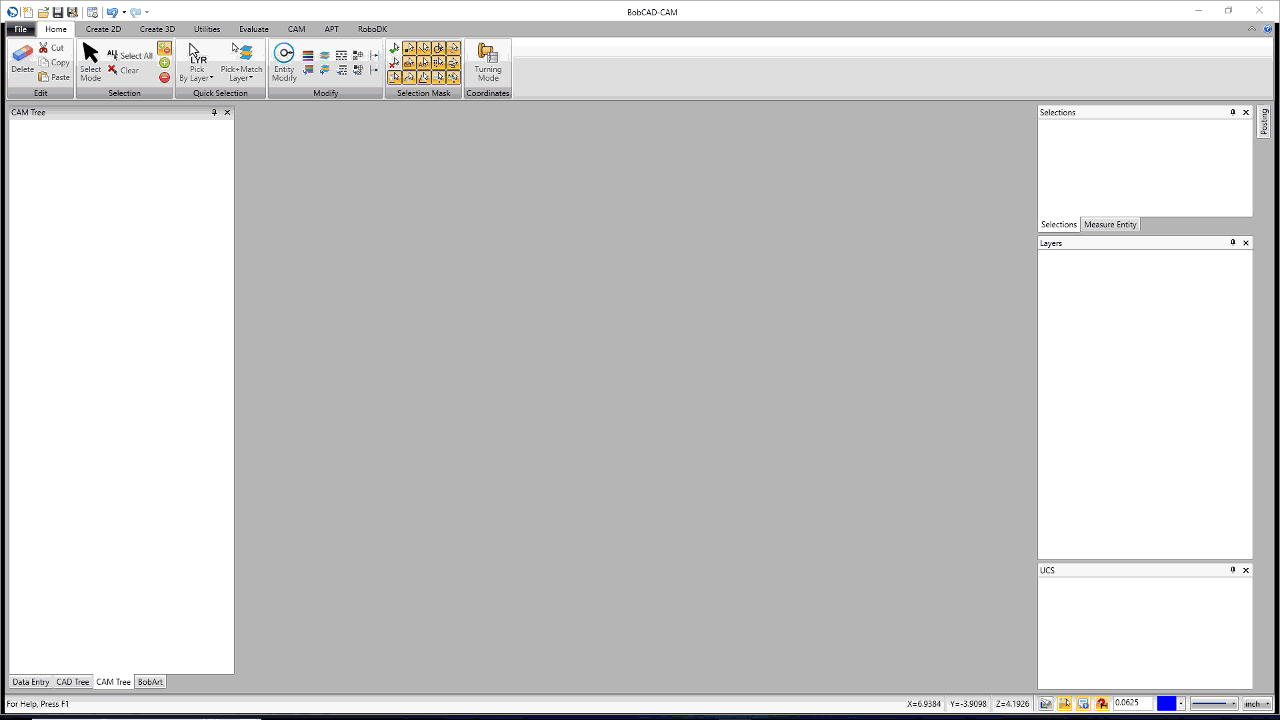 2. By clicking the toggle, the button will alter from a highlighted color (ON) and no coloring (OFF).
3. After setting up the toggles to the preferred settings, when the user closes and reopen the software, BobCAD will save these settings and automatically bring them back up for future jobs.
If you need further assistance, please contact our support team at (727) 489 – 0003 or [email protected]